In competitive markets where there are more available apartments than prospective tenants, renters have the luxury of being selective. Rather than simply settling for the first available apartment that meets their needs, in many cities, there is enough supply of vacant apartments for a renter to shop around and compare the amenities that are available at each apartment complex. In such markets, the apartment complex needs more than a large clubhouse and an infinity swimming pool in order to outcompete the apartment complex down the street. Staying in touch with the most cutting-edge amenities can be vital to a property management company. Adding cool and unusual amenities such as the ones mentioned below are considered low risk investments which are guaranteed to yield ROI in a shorter period of time. At Trimark Properties, we believe that it is essential to understand our renter's needs and to provide amenities that help us stand out from the crowded and competitive market for apartments in Gainesville.
Here's a list of 4 cool amenities in our Gainesville apartments that our tenants rave about.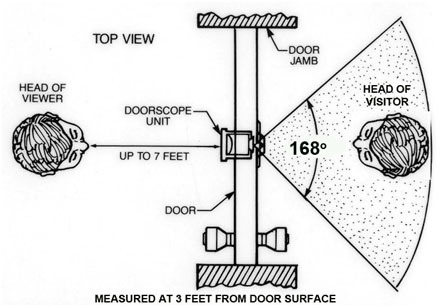 1. High-Tech Peepholes: Believe it or not, the peephole that we offer is a guaranteed conversation starter. The upgraded peepholes from Door Scope offer a revolutionary, high-tech version of the conventional peephole. These peepholes provide an undistorted view of the outside of an apartment from up to 7 feet away from the door. Our tenants love the non "fishbowl-like" view of the outside which is flat and crystal clear as opposed to a "round" distorted view of the image that we're so used to seeing. As a bonus, they also block off the view from the outside. The visitor at the door can no longer peek inside the apartment or see if someone is standing inside the apartment and looking through the peephole!
Some renters have even asked if these peepholes were operated via an HD camera.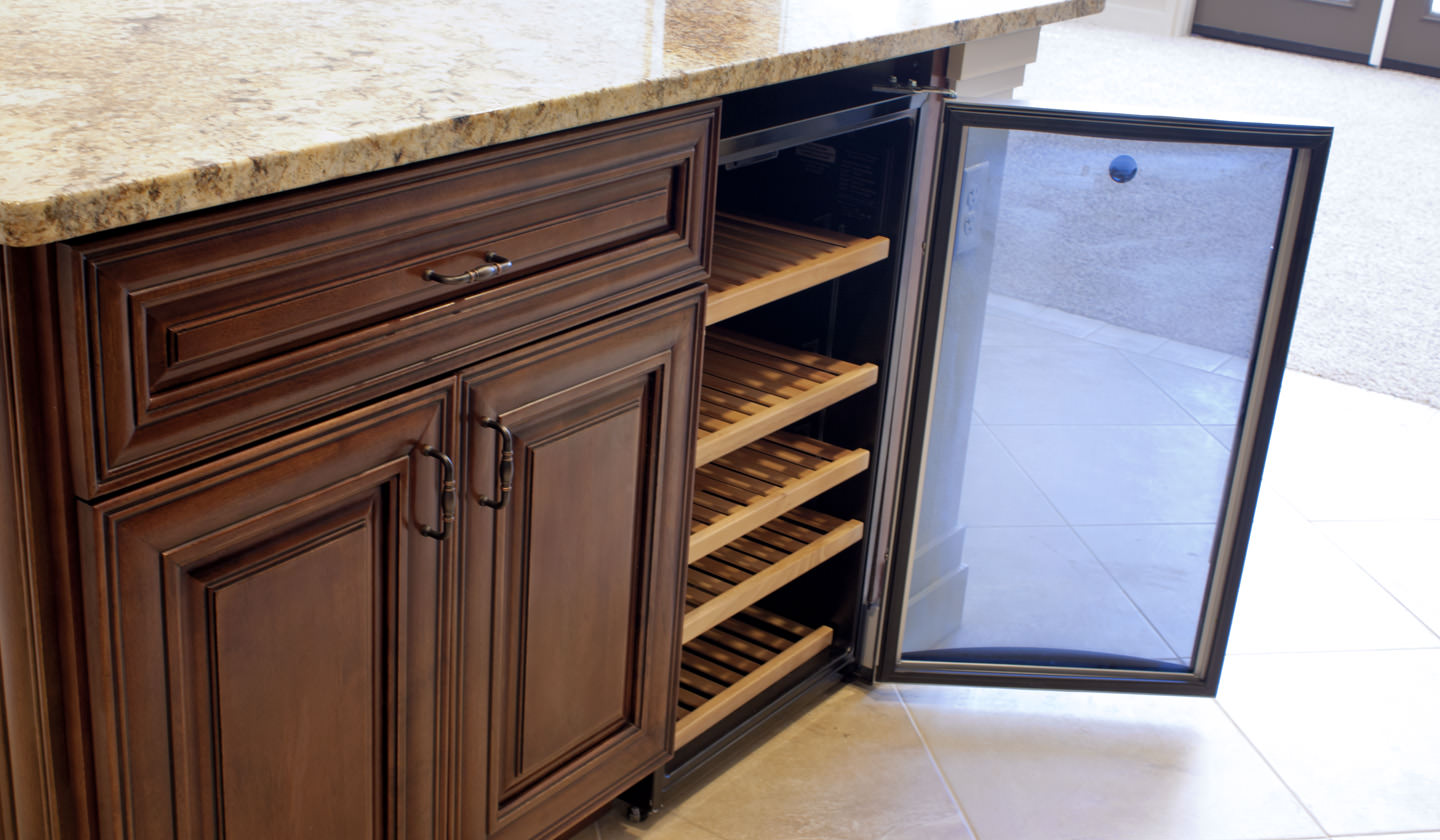 2. Electric Wine Chillers: When it comes to wine, tenants like it cool! In 2015, we began including electric wine chillers within the luxury apartments portion of our Gainesville apartment portfolio. Tuscana was the first luxury apartment complex that we built with the electric wine chillers, and so far, the feedback from prospective renters has been astounding. The electric wine chillers that we chose have a glass door and wood shelves that allow for multiple bottles on each row. For wine lovers (and enthusiasts), a bottle or glass of wine at the perfect temperature is very important. Unlike regular refrigerators that are designed to keep food and other items chilled, these do not over-cool the bottle of wine (specially reds) and keep them at a temperature best suited for wine. Our renters and their guests can enjoy a bottle of Prosecco, rosé, red wine or champagne at the perfect temperature to match their palate. This is a very unique apartment amenity and truly memorable for the prospect during a tour.
3. Modern Porch Swings: These are one of the most sought after amenities in our apartments in Gainesville. The modern porch swings aren't available in all of our apartments, but in select units, the swing on the oversized balcony adds a romantic southern flair to the modern contemporary style found within the rest of the apartment. During the apartment tours, many potential tenants fall in love with the swings. After a long day at work or school, our tenants can enjoy lounging on the swing and relax in their personal serenity. Books are a great addition.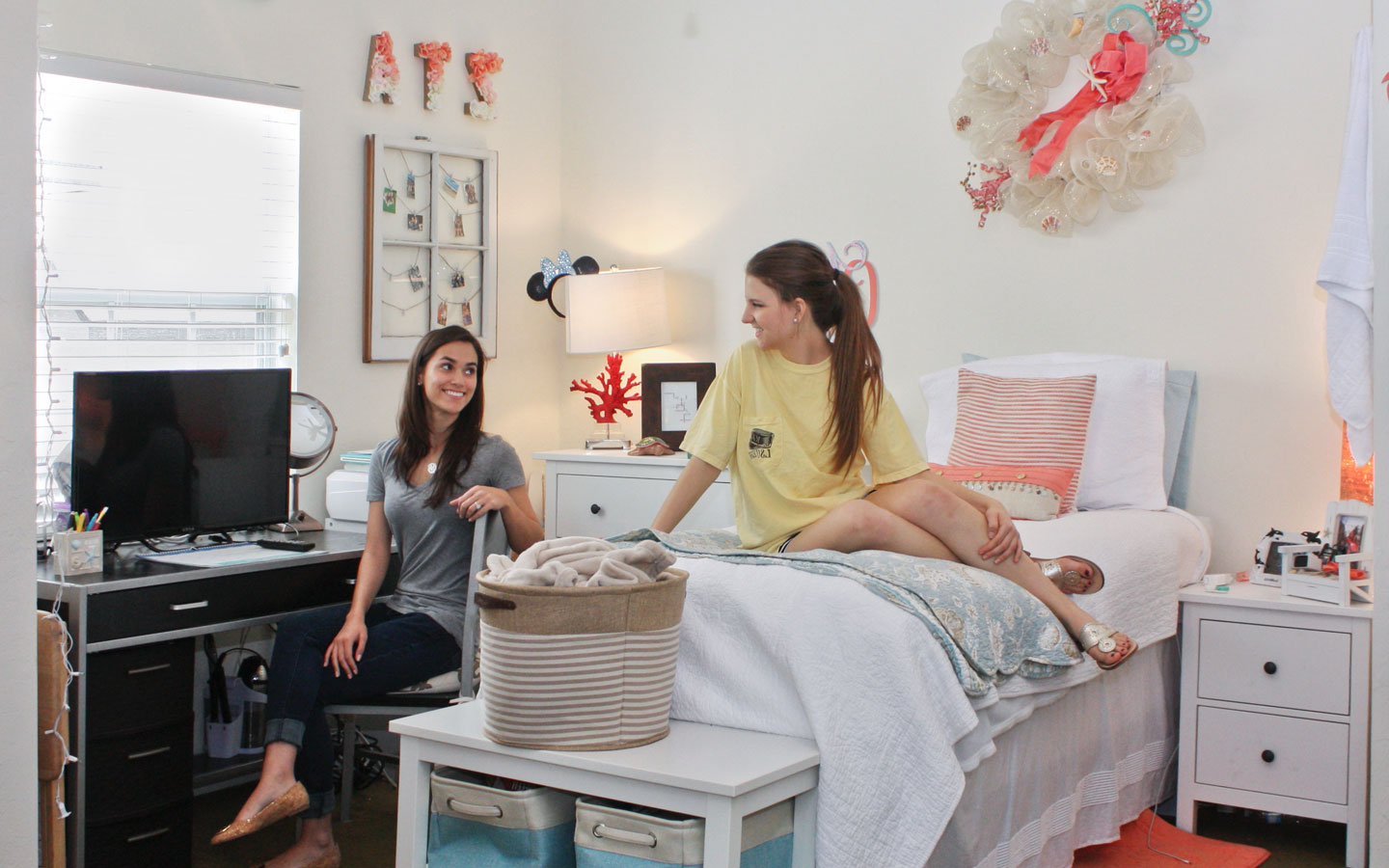 4. Gigabit Internet: "Fast Ethernet" is considered to be 100 Mbps, which is still much faster than standard Internet service that's normally 10 Mbps in Gainesville. Enter Gigabit Internet, which is 1000 Mbps! In our Gainesville apartments, tenants receive their very own individual internet connectivity with a personal port in each bedroom. Sharing an internet connection between roommates may not sound like a big deal, but when tenants at other apartment complexes share a central Ethernet port, one person's use can throttle down the speed that the other person would receive. This scenario may cause a lot of stress and tension between roommates at other apartment complexes. In a Trimark apartment, one person can take an online test or stream online lectures; at the same time, the other roommate can stream HD Netflix and download huge files without impacting the test-taking tenant. To provide an internet-stress-free community, we provide individual gigabit internet connectivity to each bedroom in our select apartments.
What high demand apartment features are YOU offering at your apartment complexes? What do YOU hear tenants raving about?
This post is written by: Kelly Klein.
You may also like - Potential Nightmares That Occur When Students Post Apartments on Airbnb