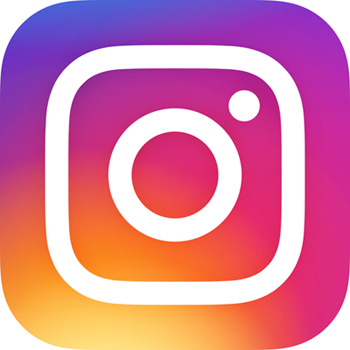 Developing a brand identity through popular social media websites such as Instagram and Facebook is one of the most important marketing strategies property management firms can implement to attract and engage with their target audience and advertise their multifamily properties. Instagram, the mobile online photo-sharing, video-sharing, and social networking app, has recently surpassed Facebook as the top marketing platform for businesses. Instagrammers are also the social networkers most likely to follow brands, with over 50% of users following accounts for businesses and products. Additionally, millennials ages 15 to 35 are the age group most likely to rent from a multifamily property, and over 73% of them have Instagram accounts. That being said, it is becoming increasingly imperative for multifamily firms to have an active Instagram account to be able to expand their brand and connect with both current and potential residents. Instagram's platform is so interactive, in fact, that engagement with brands on Instagram is 10 times higher than Facebook, 54 times higher than Pinterest, and 84 times higher than Twitter. Creating an aesthetically appealing, popular Instagram account that propels advertisement is a key secret to success in the multifamily property industry. Below are a few tips for building an Instagram that will increase brand awareness, improve resident relations, and successfully market your real estate development or property management firm.
Simple, High-Resolution Photos are Key
Instagram photos that are high-resolution, crisp, and not too intricate are the best for presenting a professional, aesthetically appealing account. While bright, vibrant colors are eye-catching, don't add too many of them in one photo. Images with a single dominant color generate 17% more likes than images with multiple dominant colors, while images with a high amount of negative space produce up to 29% more likes than those that are too detailed. Adding photos of residents or staff around the property is another smart idea that many multifamily firms execute. This will both show the organic, everyday aspect of residential life in your properties, and images with faces typically gain up to 38% more likes than those without.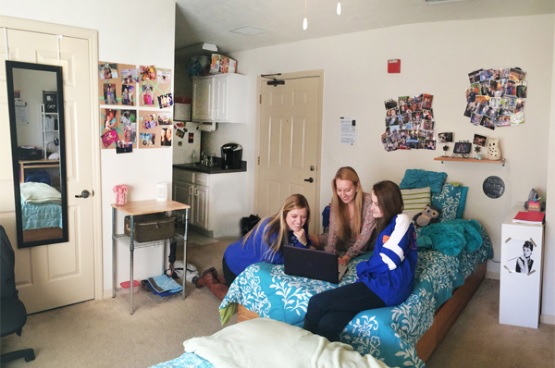 Instagram Idea: Adding an approved picture of residents in their apartments or dorms, such as this picture of residents in Trimark Properties' Windsor Hall Luxury Dorms in Gainesville, Florida, is a way to gain likes and show off a nicely decorated property. It really allows potential residents to picture themselves living in the property, which makes them more likely to sign a lease.
#Hashtag it Up
Creating a brand by hashtagging your property management firm's name on every post is crucial in stimulating user interaction and establishing a credible reputation on social media. Including hashtags and connections in your Instagram posts has even been proven to increase the amount of views, likes, and comments your posts will receive. Posts that tag another handle, the Instagram term for another user's account, receive 56% more engagement, while posts that include at least one hashtag gain 12.6% more engagement than posts without. Tagging your property is also a smart idea, as posts with a location receive 79% more engagement. Essentially, it is a good idea to utilize any connections and keywords available to increase the spread of your Instagram reach. Beware of too many hashtags, however: 7 hashtags generate the most engagement, while any amount over that can be perceived as spam.
Feature your Community
Developing a brand that emphasizes a certain lifestyle is the best way for property management firms to reach their target audience, display the professional, unique qualities which make their properties stand out from competition, and show how their specific business makes an impact on the surrounding community. Adding features on your Instagram such as food from popular local restaurants, seasonal events, sports games or teams, and other activities and places special to the surrounding area lets you increase post handles and hashtags to reach a larger audience, highlights your support for the local community, and creates a unique break from the "property-only" content which sometimes gets old. Spotlighting the community makes your Instagram a more dynamic, exciting account to follow and is more likely to see interaction from your target audience.
Remember the 'Social' Side of Social Media
Don't forget to like and comment on other accounts' posts. This can be current followers, other affiliated multifamily companies, local businesses in the community, potential residents, and any other popular accounts where a comment would be highly visible to the target audience. You are more likely to get noticed, and gain followers, when you interact with the Instagram community!
If you're a property management firm who hasn't already implemented Instagram in your marketing strategy, go ahead and create a free account! You will find that potential residents will begin to take note as you increase your follower count and begin networking within the surrounding online community.
Written By: Genevieve Howard