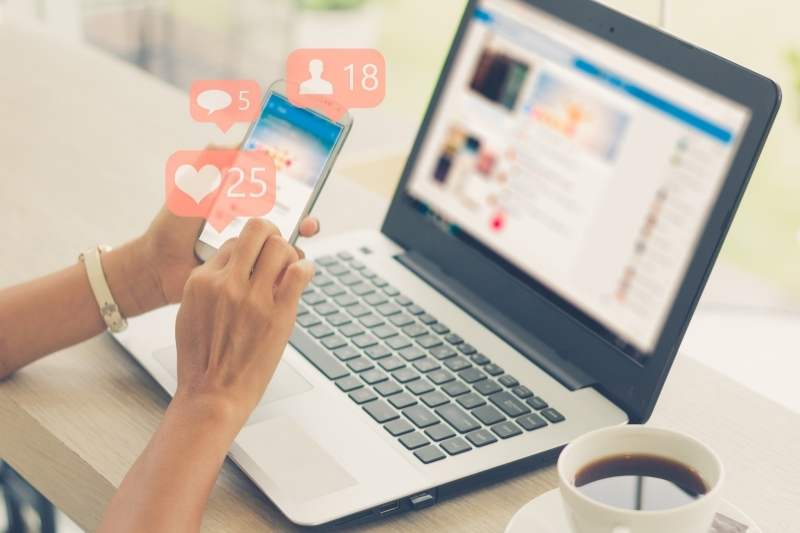 As a property manager, you've got a lot on your plate. Between managing maintenance issues, responding to residents' requests, and coordinating tours of vacant units, you might feel like you don't have a second to spare for social media. But social media marketing is a powerful and effective way to promote your property and acquire new residents.
If you're interested in developing a social media marketing strategy, read on to learn how to effectively market multifamily properties on social media and which platforms you should be using.
Four steps to developing your social media marketing strategy
If you're new to social media marketing, you might not know where to start. To maximize your success, it's best to go into it with a plan.
Follow these four steps to start marketing your property on social media:
Set a goal
Determine who you're targeting
Develop a content and posting plan
Examine results and adjust accordingly
1. Set a goal
Rather than just creating content and posting at your leisure, you need to first develop a goal. Do you want to increase your followers? Or are you more focused on improving engagement? Having a goal in mind will give your strategy purpose and serve as a roadmap for your marketing efforts.
Here are some examples of good goals to set:
Gain 100 new followers in one month
Generate 10 leads through social media in three months
Post every day for at least three months
2. Determine who you're targeting
With your goal in mind, now you have to determine who you're targeting on social media. Think about who your ideal customer is, what their lifestyle is like, and how they use social media.
Ask yourself:
How old is your target customer?
Where does your target customer live (in the city, the suburbs, or a rural area?)
What does your target audience like to do in their spare time? What are their hobbies and interests?
Does your target customer live with family, with roommates, or alone?
In the beginning, you might not have a lot of insight into your target audience's demographics. That's ok! As you build your social media presence, you'll start to learn more about your audience.
3. Develop a content and posting plan
Before posting on social media, you need a game plan. Without a solid plan, your posts won't perform as well as they could. You might also get burnt out quickly without a plan.
Create a plan that outlines:
What type of content you'll create and share on each social media platform
How you'll create content (Will you take photos and shoot videos yourself? Will a member of your team do it? Or will you share news articles and user-generated content?)
How often you'll post on social media
Which members of your team will be responsible for certain tasks
If you want to ramp up your social media marketing efforts, purchase a subscription to a social media management platform. Tools like Hootsuite and Sprout Social let you plan and schedule content for each network, all from one place. They also let you view engagement metrics and interact with your followers.
4. Examine results and adjust accordingly
If you never assess the results of your marketing efforts, how do you know they're effective? A well-rounded social media marketing strategy includes checking in on how you're performing and adjusting your plan accordingly.
Examine your social media metrics to learn:
Which types of posts perform best with your followers
When you get the most traffic and engagement
What topics your audience enjoys most
Make sure you understand what each metric means. If you're not sure how to interpret the data, check out YouTube videos that explain!
The top four social media platforms for property managers
There are dozens of social media networks to spend your time on, but the top four platforms for property managers are:
Facebook
Instagram
Twitter
LinkedIn
1. Facebook
Facebook is a no-brainer — it's home to over 2.6 billion users! To get started, you'll need to create a personal profile and then set up a business page for your property or your property management company (or both).
Here's what you can do on Facebook:
Share photos and videos
Advertise vacancies on Facebook Marketplace
Post statuses with property updates, like new amenity announcements or policy changes
Reply to comments from your followers
Share news articles and blog posts from others in the industry
2. Instagram
Instagram started out as just a place to post photos, but today it offers many more features. Now, you can share Reels (15- or 30-second videos), post IGTV videos (which can be up to 10 minutes long), and share content to your Instagram story (content that only lasts for 24 hours).
Here are some Instagram content ideas:
Photos and videos of your property, including amenities, units, and even residents in the building (get their permission first!)
Behind-the-scenes of the property management team and building staff
Meet-the-staff content that showcases different team members
3. Twitter
Twitter is a unique platform where users publish 'tweets,' which are text-based posts capped at 280 characters. You can also post photos and videos.
Twitter users want to see short posts that offer something insightful, informative, or funny. As a property manager on Twitter, you should be sharing content to engage and communicate with residents, prospects, and even vendors.
Here are some content ideas for Twitter:
Solicit feedback from existing residents
Answer residents' questions and address any issues, concerns, or compliments they tweet about you
Share news articles and blog posts relevant to the industry
Invite prospects to ask you about your property
4. LinkedIn
LinkedIn is great for property managers because you can use it not only to advertise your property and attract new residents, but also to network with other multifamily professionals and recruit new employees.
On LinkedIn, you should:
Share news and blog posts
See what other professionals are saying and sharing, and read their content
Introduce yourself to fellow multifamily property managers
Find vendors and service providers you could partner with
Post job listings when you need to hire new employees
Kickstart your social media marketing strategy today
It's never too late to start building your social media presence! Are you on social media? How do you use social media to market your properties? Leave a comment with your thoughts on the best tactics for property managers on social media.